The San Carlo apartments are located in Costermano, at about 4 km from Lake Garda. A peaceful place in the quiet countryside, yet all major amenities in reaching distance and just a stone's throw from the popular tourist resorts at the lake.
The holiday apartaments are provided with safe, satellite TV, central heating, balcony or terrace equipped with table and chairs. Restaurants, bars, pizzerias, a supermarket and a bike rental are nearby. Here you can enjoy a relaxed atmosphere surrounded by the natural scenery of the Lake Garda hinterland, and set out on wonderful walks and bike rides through vineyards and olive groves with stunning views of the lake. With the great location, the swimming pool with kid's area, the lake view, the green surroundings and the playground, San Carlo is the perfect setting for a memorable Lake Garda holiday with the whole family.
The self-catering apartments are functionally furnished and provided with safe, sat-TV, central heating and balcony or terrace.
The Appartamenti San Carlo offer Wi-Fi and one parking space per apartment.
Make the most of your stay!
Book an experience designed by Europlan to enjoy a memorable holiday: sailing cruises, boat trips, wine tastings, excursions, outdoor activities and many more authentic Lake Garda experiences!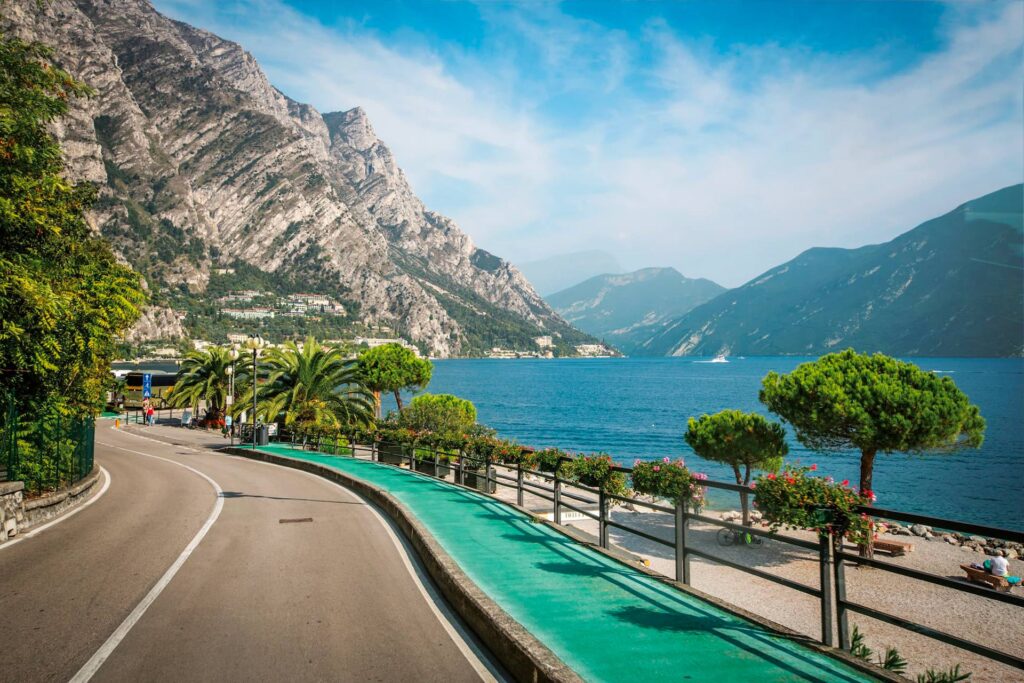 With the Europlan transfer service, you travel safely and comfortably from airports, ports, and stations to Lake Garda, Verona, Venice, and other cities.